Let's face it: not only is the internet everywhere, but computers are now in everyone's pocket. So it doesn't really make sense to manage your tasks and to-do's on a desktop, because your smartphone is just oh-so convenient for accessing your tasks and information right when you actually need to. And oh so convenient for adding new tasks on-the-fly, before they slip out of your mind.

Wunderlist is a free task management software that can be used on a PC, iOS or Android device, or on a web browser. It stores user data in the in the cloud, and has a simple and accessible interface that nonetheless manages to provides considerable depth and functionality, such as sharing/collaborating with other Wunderlist users and publishing tasks online


---
Office Software
Compatible with all other major office suites, the product is free to download, use, and distribute. Includes a robust word processor (Word), spreadsheet (Excel) , presentation (PowerPoint), and database (Access).
---
Best Free Software Essentials (cont...)
23/09/11 - 19:03 (GMT) By Andrew
Want free online storage? Dropbox will give you a free 2GB, Sugarsync will give you 5GB, but if you want something more, to the tune of say … 21GB, then check out ZenOK.

ZenOK is a cloud storage service that is soon to be launched. No, I have not tried it yet and this is not a review, but it is possible to request an invitation right now to be amongst the first to try the free service; if, that is, you are prepared to post a tweet about the service on your Twitter account.

ZenOK will support a local client for Windows, Apple OSX, and Linux, and will provide the ability to mirror local folders. It will also support Android, iOS, and Blackberry devices.











---
Web Browser
I'm an avid fan of Firefox for many reasons. Between the design, usability, and lack of features Explorer had me unsatisfied. Explorer has tried to update their browser but it looks like a thinly veiled ripoff of Firefox. In addition, the new Explorer froze up more often. Works with Windows, Linux, OS X
Most people that start using FireFox can't live without it. The tabbed browsing and the customizations are very hard to beat. These other features are icing on the cake:
*Improved Tabbed Browsing
*Spell Checking
*Session Restore
*Web Feeds (RSS)
*Pop-up Blocker
*Phishing Protection
*Protection from Spyware
FireFox also has over 1,000 add-ons to choose from. You are sure to find something to make FireFox your own.
---
Best Free Software Essentials
- 23/09/11 - 18:14 (GMT) By Andrew
This month we want to present a list of the best free software available on the internet. We have watched some of these free software applications come from version 1.0, to fantastic and bug free beauties.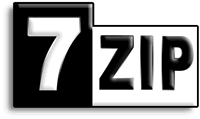 File Compression/Zip
Supported formats:
Packing / unpacking: 7z, ZIP, GZIP, BZIP2 and TAR
Unpacking only: RAR, CAB, ISO, ARJ, LZH, CHM, MSI, WIM, Z, CPIO, RPM, DEB and NSIS
For ZIP and GZIP formats, 7-Zip provides a compression ratio that is 2-10 % better than the ratio provided by PKZip and WinZip
Self-extracting capability for 7z format
Integration with Windows Shell
Powerful File Manager
Powerful command line version

FTP Software

Filezilla is fast and reliable cross-platform FTP, FTPS and SFTP client with lots of useful features and an intuitive interface.
Easy to use
Supports FTP, FTP over SSL/TLS (FTPS) and SSH File Transfer Protocol (SFTP)
Cross-platform. Runs on Windows, Linux, *BSD, OSX and more
Supports resume and transfer of large files >4GB
Powerful Site Manager and transfer queue
Drag & drop support
Configurable Speed limits
Filename filters
Network configuration wizard
Media Player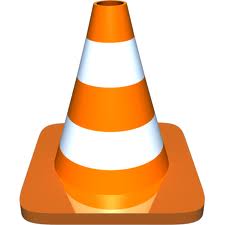 Thanks to Steele in the comments for suggesting this one. When I can't get a different media player to run my movie files VLC always does. VLC supports a huge amount of video and audio formats. The interface is simple and clean. I know this will be a program I use for a very long time. Thanks again Steele!
From VLC's website:
* It is a free cross-platform media player
* It supports a large number of multimedia formats, without the need for additional codecs
* It can also be used as a streaming server, with extended features (video on demand, on the fly transcoding, …)
CD & DVD Burning
A free application to burn CDs and DVDs, including Blu-Ray and HD-DVDs. It also includes the feature to burn and create ISOs, as well as a multilanguage interface. Everyone, even companies, can use it for free. It does not include adware or similar malicious components.
---
SIT... ROLL OVER... PAW? Good Dog :)
- 10/09/11 - 12:58 (GMT) By Andrew

If you don't have time for a pet in your busy life, check out this website. www.idodogtricks.com is an great website for a 5 minute break. give the dog instructions by typing them in the field below the picture of the dog, and watch him perform.


www.idodogtricks.com/
---
Free Software for your business!
- 29/08/11 - 21:39 (GMT) By Andrew




Everyone likes a freebie now and again, but here is a website that will give your a freebie everyday.

Giveaway of the day project is a well established initiative in the software distribution world. Every day they offer FOR FREE licensed software you'd have to buy otherwise!

Their Giveaway of the day serves its visitors for more than 4 years and over those years they have built a huge fanbase that returns to their website over and over again. They are the one and the only such service available online.

if you want to save yourself some money, check this website out once and a while for some free stuff.

http://www.giveawayoftheday.com/



---
Explore The Solar System In This Interactive Map
- 07/04/11 - 14:04 (GMT) By Andrew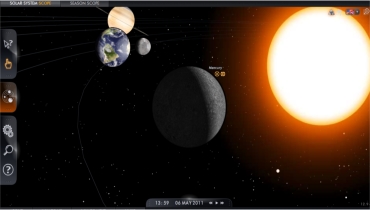 In an effort to bring something fresh to the table, whilst stumbling the internet i came across this fantastic 3D map of the solar system. These are the sort of standards we're hoping to see on the internet in the future. We frequently search the internet for new innovations in the hope we can bring them back to Manchester, and provide you with the best quality website for the best price.



---
If your having a bad day watch this video from start to finish :) - 06/04/11 - 17:10 (GMT) By Andrew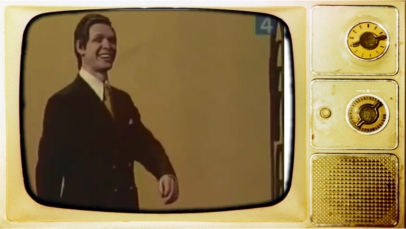 http://trololololololololololo.com/


---

Hello Eveyone :) - 03/04/11 - 16:10 (GMT)

Welcome to

The Newport Blog Page

.

Today we have started our print campaign to highlight the waste of marketing budget 1000's of small business across the United Kingdom are handing over to Yellow Pages AND THEY DONT EVEN HAVE A WEBSITE!!!!! As the advert below says "In 2011, if you haven't got a website, you might as well not have a telephone number!".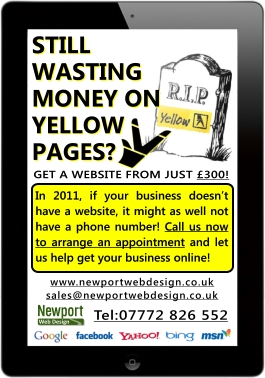 For a Quote, Click Here



---
Admin login